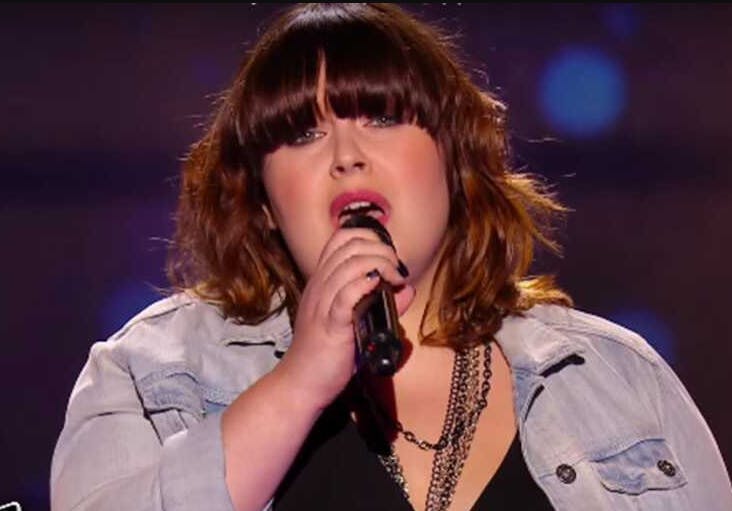 Éliminée lors du premier direct The Voice, la plus belle voix en 2016, Ana Ka avait signé l'un des moments forts de la saison en faisant pleurer son coach Florent Pagny. On se souvient également de sa reprise de Heavy Cross de Gossip, qui avait fait retourner les 4 coachs. Depuis, elle a fait un joli bout de chemin en poursuivant dans la chanson et en devenant également comédienne. Elle a ainsi incarné pendant quelque temps une lycéenne mal dans sa peau et victime de moqueries dans Plus Belle la vie.
Ce samedi, Ana Ka a fait son retour dans l'émission musicale de TF1, The Voice All-Stars. Elle y est apparue métamorphosée. Très amincie, arborant une nouvelle coupe de cheveux, elle a choisi de reprendre XXL de Mylène Farmer. « Avant, j'étais un peu différente, voire très différente », a-t-elle reconnu en coulisses pour se présenter. Et de préciser : « J'avais une frange, je portais une combi grande taille… Mais j'ai perdu beaucoup de poids : 53 kilos. On ne va pas se mentir, c'est le poids d'une copine que j'ai perdu, que j'avais sur le dos depuis des années. »
« J'ai pris une décision radicale »
Auprès de Gala, Ana Ka a précisé les raisons qui l'ont poussée à perdre autant de poids. « J'ai voulu perdre du poids pour ma santé. Tout allait bien dans mon métier tandis que j'étais ronde, mais je venais d'avoir un enfant, et un jour je me suis dit que je voulais lui courir derrière, faire ses lacets sans problème, puis aussi avoir du souffle sur scène. Je ne voulais pas que mon poids soit un obstacle à cela, à ma relation avec mon fils, alors j'ai pris une décision radicale, je me suis fait opérer. J'ai fait une sleeve. Je prône le fait d'être bien dans sa peau, mais pas au détriment de la santé, simplement » a expliqué la maman d'un petit garçon de 6 ans. Et Ana Ka n'a jamais été aussi bien dans sa peau qu'aujourd'hui. « Je ne suis ni mince, ni très grosse, alors c'est un peu plus compliqué pour les casteurs de savoir où me mettre, mais ça m'amuse, car au final, je suis juste moi, et en bonne santé », confie-t-elle.